Fixing high CPU usage
Your computer's central processing unit (CPU) is responsible for executing instructions given by the applications running on your computer.

High CPU utilization indicates a lack of capacity for addition applications to execute instruction on your system

Like the problem of low memory availability, CPU usage is usually caused by easily addressable issues but, it can be indicative of more serious problems on your system.

This guide will help you diagnose and resolve these issues.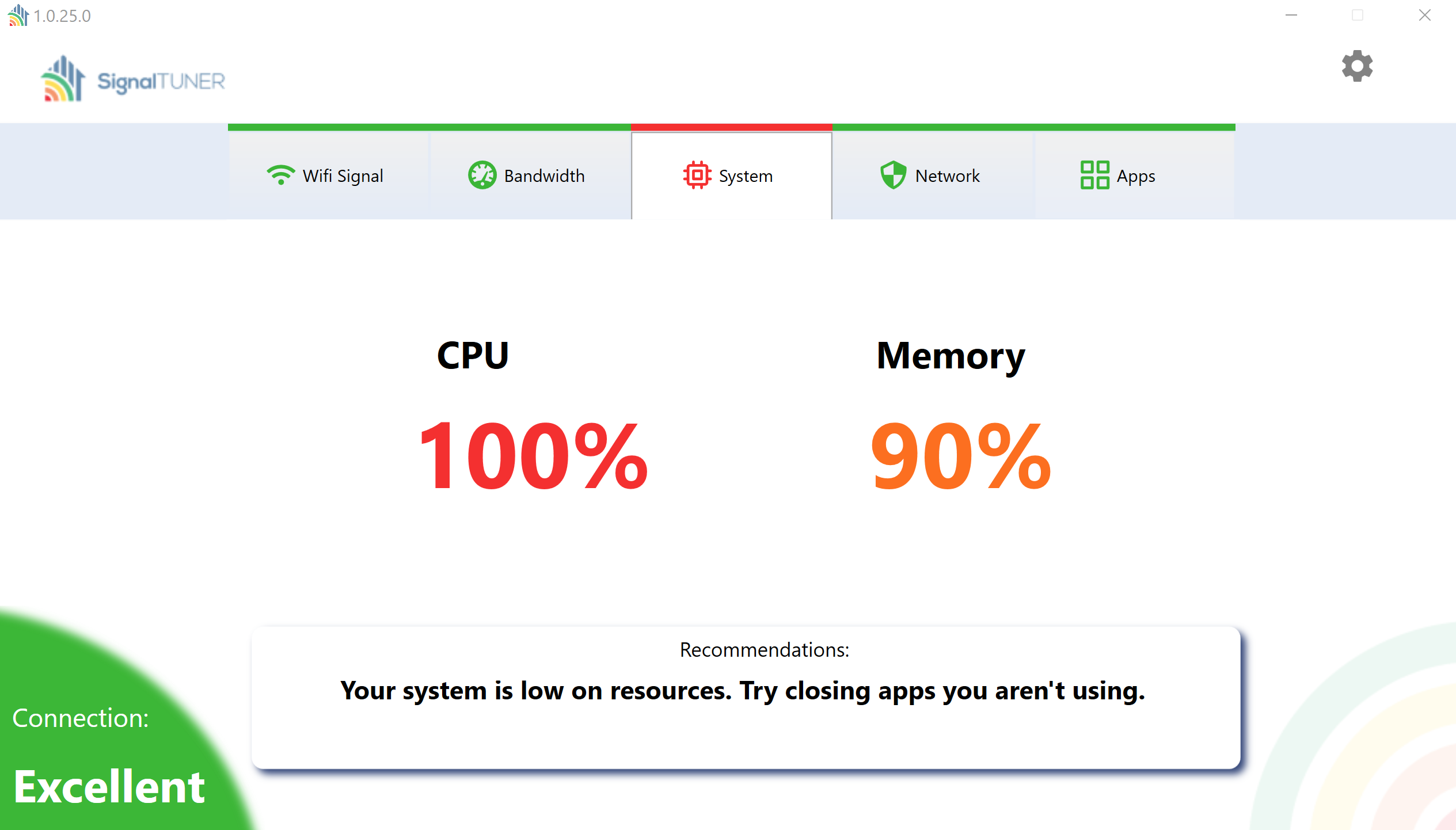 Close unecessary applications.
Just as we did when address low memory, we want to check the Task Manager for applications that are eating up all of our CPU and if unecessary, close those applications.
Open the Task Manager by pressing "ctrl" + "shift" + "esc" or open the Windows Start Menu and search "Task Manager"
Click "CPU" to order by CPU utilization.
Right-click an application and select "End task" to close the unecessary program.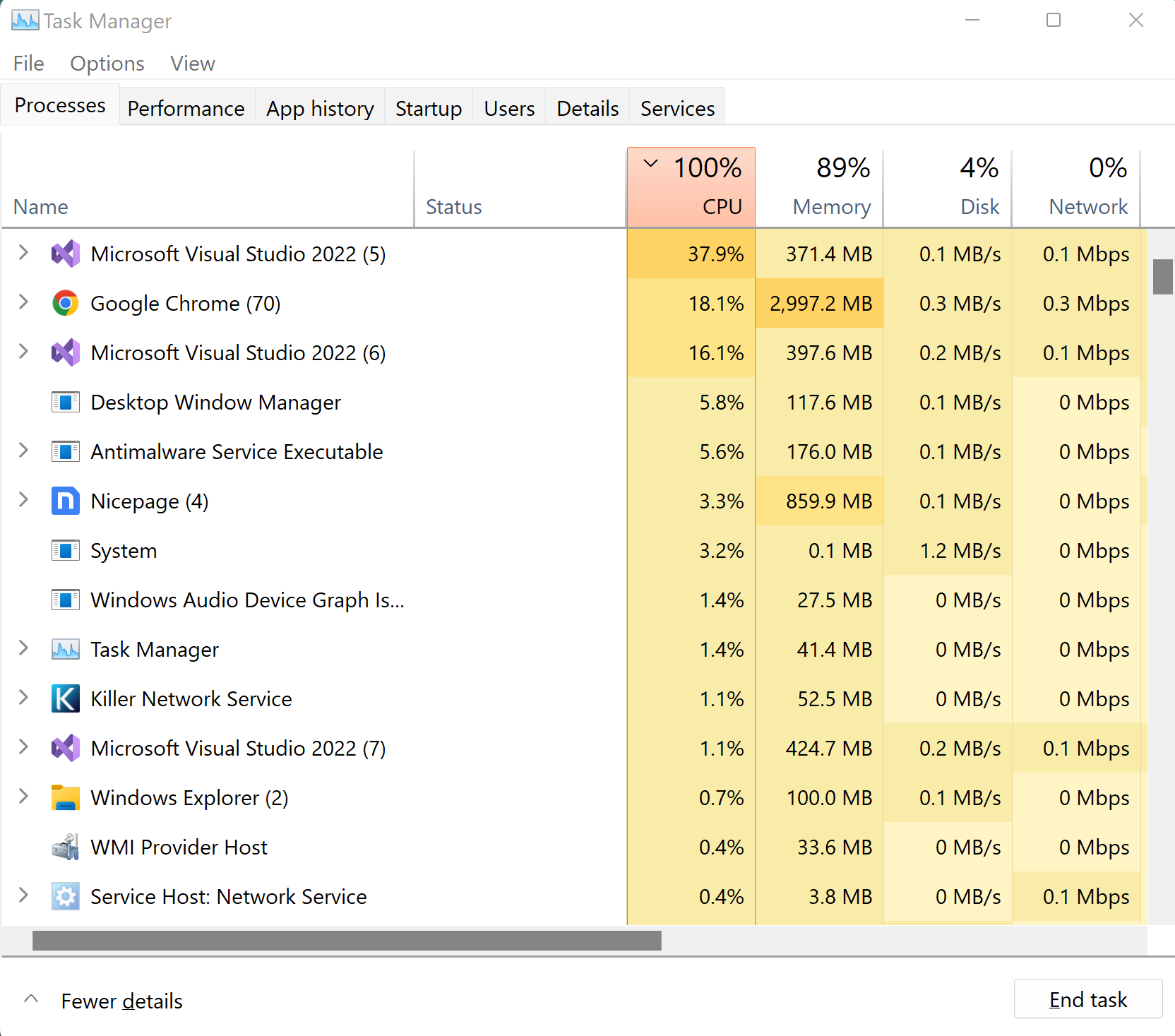 Adjust your power settings.
The CPU uses the most energy of any component in your computer (unless you have a high-end graphics card). When your computer is configured to use a low power scheme, this impacts the availability of your CPU.

Follow these steps to check and modify your computer's power settings.

Open the Windows Start Menu and search for "Edit power plan"
Click on "Change advanced power settings"
Expand "Processor power management"
Expand "Maximum processor state"

Increase this value to 100%
Click "Apply"
Check for viruses and malware.
Consistent high CPU usage can be an indicator of malicious programs running on your system. Spy bots that harvest your information or malware that mines for crypto currency can run your computer into the ground.

Improve performance and secure your system with these programs we recommend, free to try:

Spybot Search and Destroy
Malwarebytes
Physically clean your computer.
Your CPU produces a lot of heat and your computer takes away this heat using fans.

If your computer has an excess of dirt and dust inside, your fans cannot run efficiently and your CPU becomes limited in its operation to prevent overheating and damage to your system. Loud noise generated by your fans is another indicator of this issue.

Cleaning your computer, using compressed air directed through its vents, is good preventative maintenance.

If the problem is severe though, the computer may need to be disassembled and the dirt reomved by hand. This incurs risk of damage to the computer so, if you are not experienced in working with computer hardware, find a professional to assist you.