Optomize your router
There are also adjustments you can make to your router's internal configuration that may improve the health of your Wi-Fi.

The proceding steps assume you have a modern router using the "Wi-Fi 6" protocol. So first, let's confirm your router is up-to-date.
Confirm your router utilizes "Wi-Fi 6" on Windows
From the Windows menu, open "Network and internet".
Open "Wi-Fi" from the available options.
There should be an option labelled with your network name + "properties". Select this option.
Scroll down to the value for "Protocol".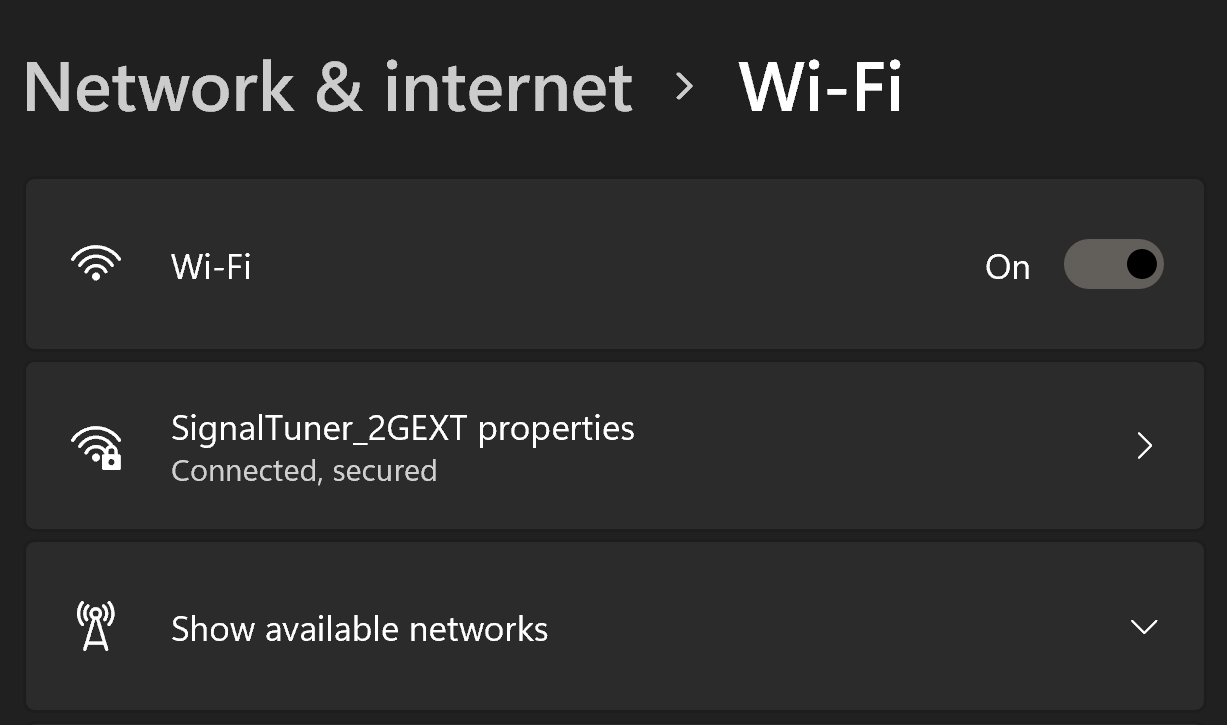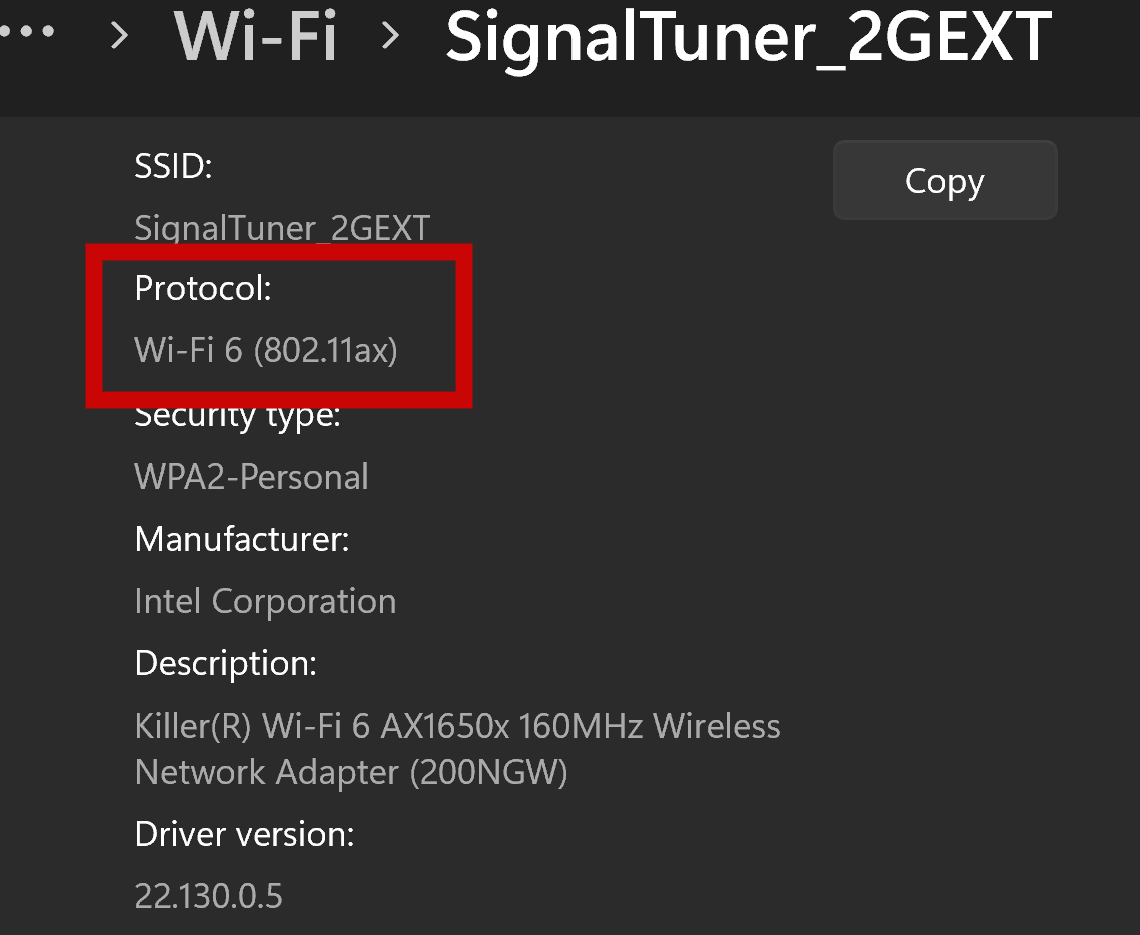 If you see anything other than "Wi-Fi 6" here (e.g. Wi-Fi 4), you may want to consider upgrading to a newer router running the latest Wi-Fi protocol. (paid link)
Choose the best Wi-Fi network available on your router.
Most Wi-Fi routers provide both 2G and 5G networks. 5G is faster, in ideal conditions, but 2G is better at penetrating through surfaces. If you're on your router's 5G network and experience instability, try switching to the 2G network.
If you still experience instability in your W-Fi signal, consider a Wi-Fi router that utilizes "beamforming" technology to improve performance through wall and surfaces. (paid link)
Change the channel of your Wi-Fi network
Within the 2G and 5G networks available to you, there are aso multiple channels you may select to utilize. If an excessive amount of routers within a given area are all utilizing the same network then they can cause interference with one another. You can avoid this by selecting a less utilized channel.

The process changing the channel on your router differs from one manufacturer to the next. Here are the instructions for some of the most common brands:

Netgear
Linksys
TP-Link
Asus
Belkin
Check for firmware updates
Keeping your Wi-Fi router updated is important, both from a performance and security perspective.

Again, the process for updating your router's firmware will differ between manufacturers. Here are instructions for the most common brands:

Netgear
Linksys
TP-Link
Asus
Belkin