Stay connected.
Reduce lost time.
Make remote work!
Get it now!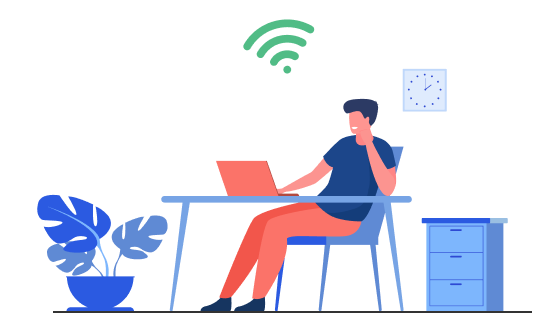 What can SignalTuner do for you?
100% free!
SignalTuner catches connection issues before they become a problem for you.
Today's remote workers are expected to maintain a professional digital presence.

If you're dropping off video calls or not responding to messages because connectivity failures, you're not getting the job done

SignalTuner makes sure you're coming in clear with real-time monitoring of all potential problem areas.

Detailed wifi signal strength
Network availability
Internet service provider (ISP) performance


System resource allocation


Virtual private network (VPN) connectivity


Downtime event alerts Your home is your office.
Make sure it's set up right!

SignalTuner's real time Wifi Signal monitoring will let you know you're coming in strong.

Even if you think you're close enough to your wifi router, doors, walls, and electronic interference can make a big difference in your signal strength.

Make sure you're positioned for success with SignalTuner. Monitor the tools you use.
Don't let downtime leave you disconnected.

We depend on remote collaboration tools more and more everyday.

Zoom, Slack, Microsoft Teams, Google Meet... everyone has downtime eventually.

Don't leave yourself unprepared. Get instant alerts when your tools have outages, so you can plan around them.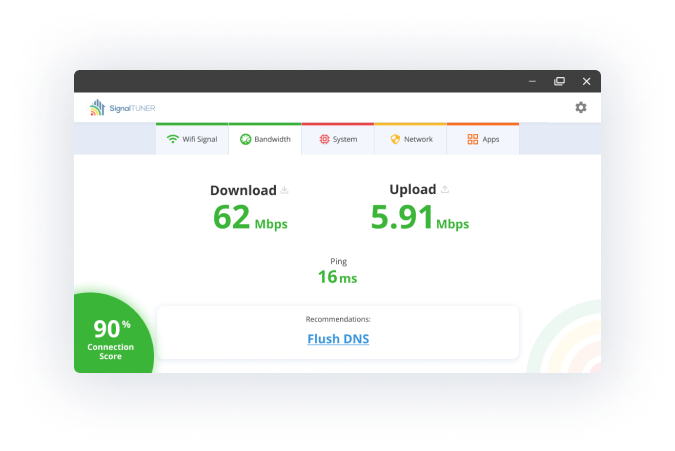 Every potential point of failure, accounted for.
Take control of your digital presence.

Connection issues are detected by SignalTuner before they become problems for you.

Anything that can stand between you and your job is monitored and your alerted to what needs fixing.
Weak wifi signals
Local ISP outages
Non-essential apps using all your system resources
VPN performance impacts
Application network downtime
Don't let connection issues leave you behind.
You're free from the office.
Make the most of your space.
Work from anywhere with a strong signal.